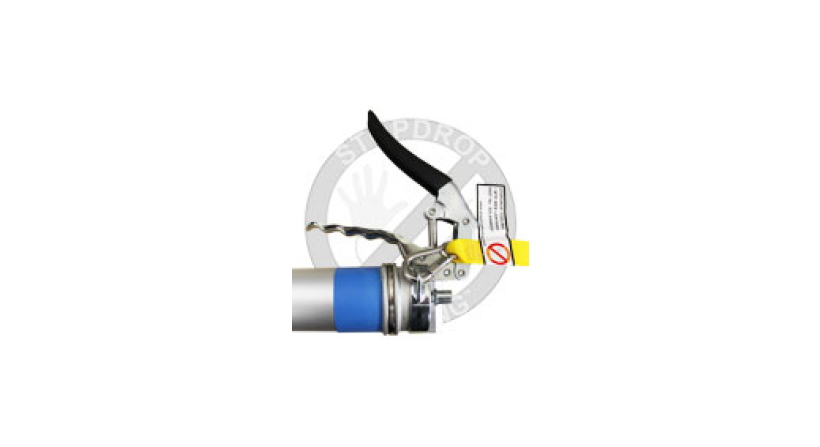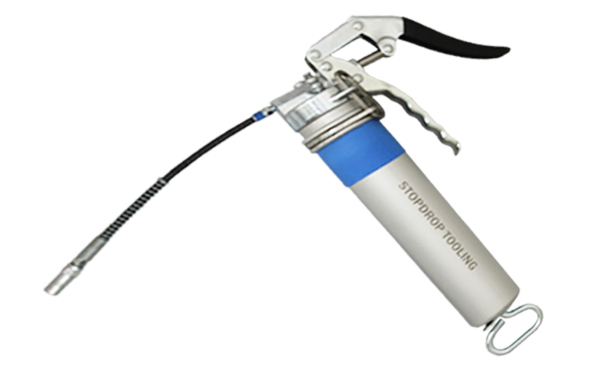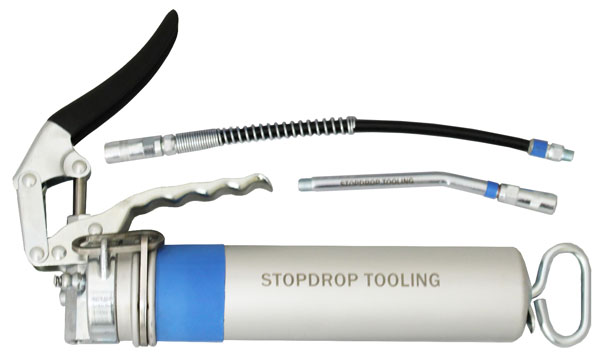 Introducing our new Pistol Type Grease Gun, it comes with a Flexi Hose and Fixed Nozzle for Working At Height.
Our Pistol Type Grease Gun for Working At Height has a strong Zinc Die cast hand cap and rugged body for durability, plus a long life electric plated finish. The pistol grip allows for one-handed operation and the ergonomic non slip grip proves comfortable during long use periods. The gun features 3 way loading (Catridge loading as well as dispenser and bulk loading) of a standard 14oz. The Pistol Type Grease Gun has a working pressure of 4500 psi and weighs 1.6KG or 3.6lb unloaded.
All of our tools for working at height feature dedicated attachment points ready for use with the appropriate lanyard.