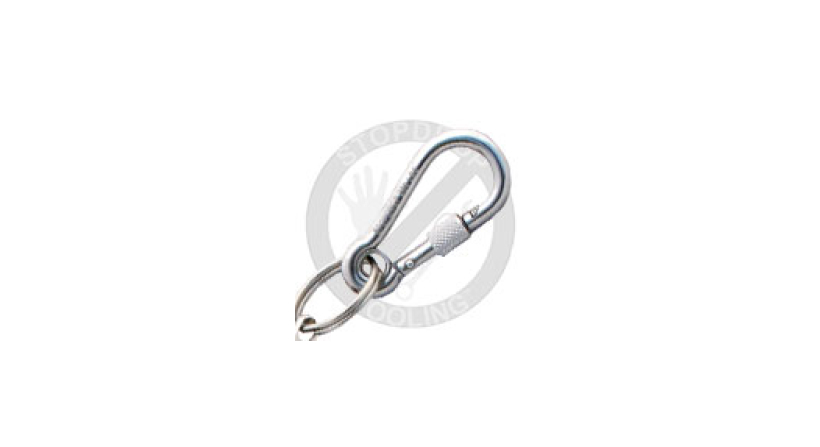 The benefits of using Screwgate Carabiners on lanyards for 'Working At Height'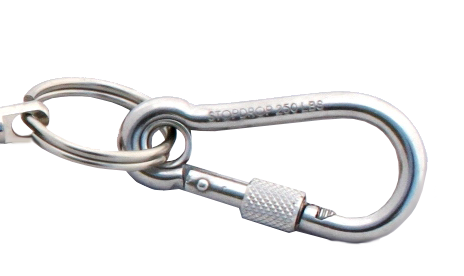 Screwgate carabiners are gated metal loops used to connect two components, we feature screwgate carabiners on all of our lanyards to secure Tools for 'Working At Height'. All of our Tools can be secured to Stopdrop Tooling bags by use of the internal attachment points. We only use screwgate carabiners on our lanyards because they have gates that can be locked in a closed position to provide extra protection against accidental gate openings, therefore they are more secure than non-locking carabiners.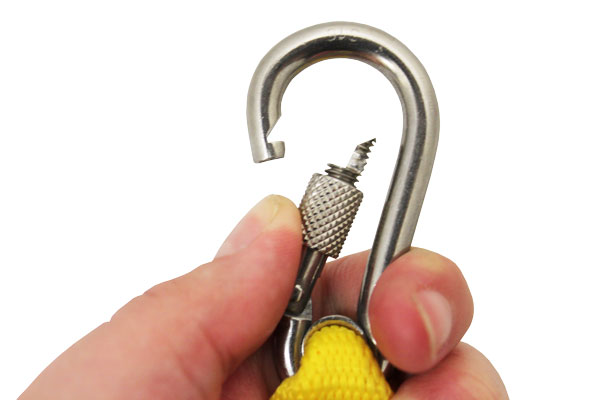 Manual locking screwgates require the user to screw the sleeve onto the gate to lock it, the user must remember to lock the carabiner before using their Tool at height. If the gate is not locked it can then be opened inwardly which could result in a Tool becoming a dropped object.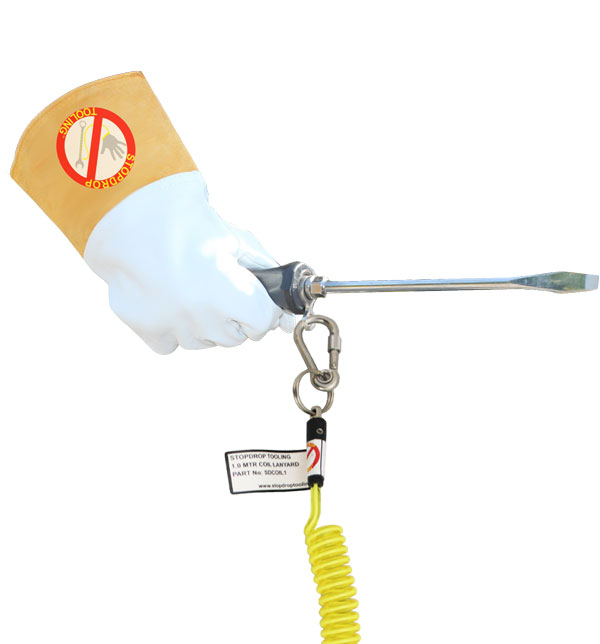 All of our Tools for 'Working At Height' feature permanent Stopdrop Tooling attachment points. Before taking Tools aloft the screwgate carabiner is locked onto the permanent attachment point by twisting the sleeve around the gate until the gate and frame are secured.