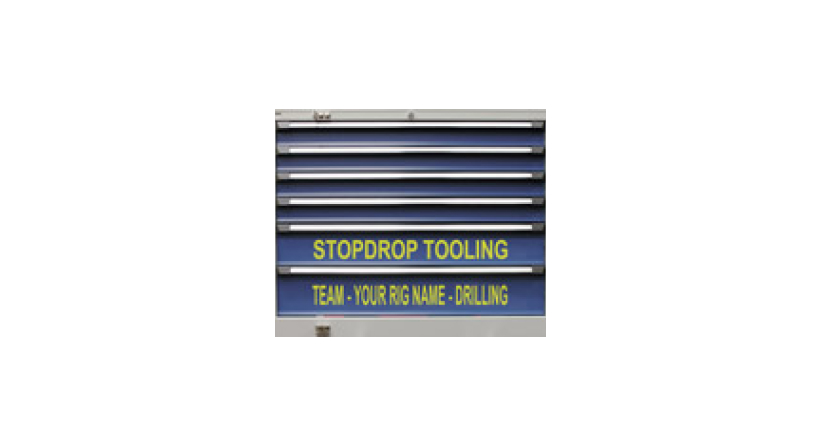 Stopdrop Tooling kits now on Arabian Drillings new rig – AD60
We are happy to announce Arabian Drilling as the latest company to use Stopdrop Tooling tools and tool kits. We supplied them with our Stopdrop Tooling Electrical, Mechanical and Drilling kits for 'Working At Height' and engraved all of the tools 'AD60' with the corresponding kit identifier. AD60 is Arabian Drilling's third jack-up rig from Keppel FELS and the first of two new rigs alongside the AD50.
"..Together, these two high specification rigs enable us to offer Saudi Aramco productive, safe and cost-efficient drilling operations.." – Mr Saad Saab, Managing Director.
In view of Arabian Drilling's commitment to safe 'Working At Height' we presented them with a free Mobile Crane Kit (SDSET05). We hope to continue our successful collaboration with Arabian Drilling on a long term basis and urge more companies to use 'Safe Tooling For Working At Height'.