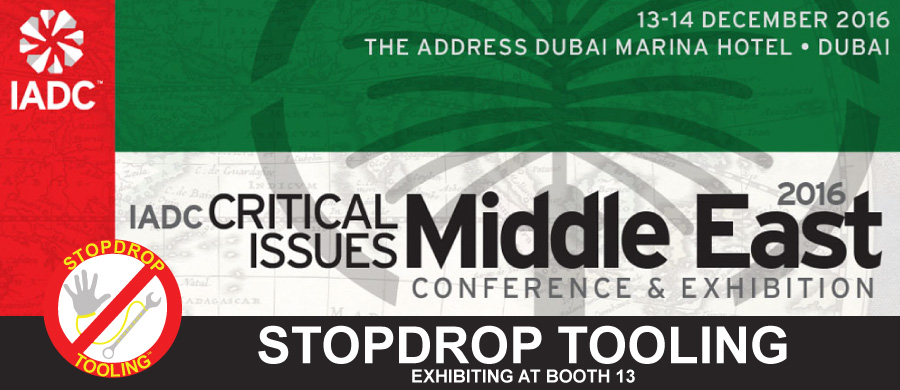 13th-14th December Stopdrop Tooling attending IADC Critical Issues Middle East Conference & Exhibition 2016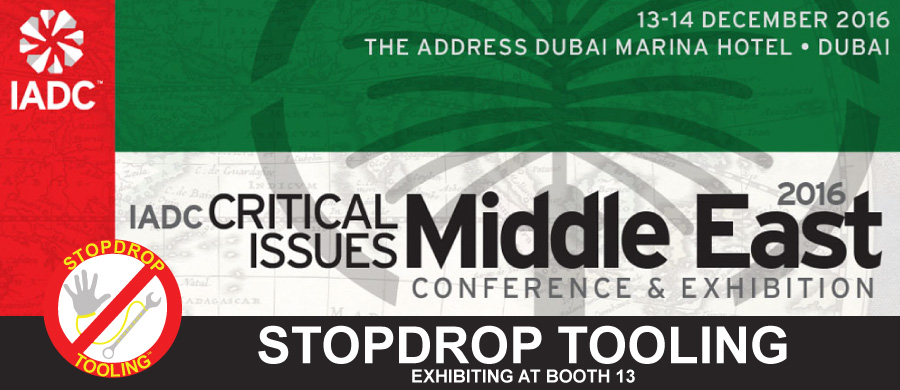 The IADC Critical Issues Middle East 2016 Conference & Exhibition is a landmark event for the drilling professionals. The conference addresses the real challenges facing the global drilling industry today and those that will ultimately shape the industry in the future. Middle East operations has its own unique set of challenges; this conference will examine those challenges and explore opportunities to advance drilling technology, develop solutions to common problems, and improve performance in the region. In addition, it provides a perfect opportunity to network, forge business relationships and advance individual knowledge and technical skills.
The conference will be held 13th-14th December 2016 at the The Address Dubai Marina Hotel, Dubai. Visit Stopdrop Tooling at booth 13 to discuss how you can achieve zero drops when 'Working At Height'.