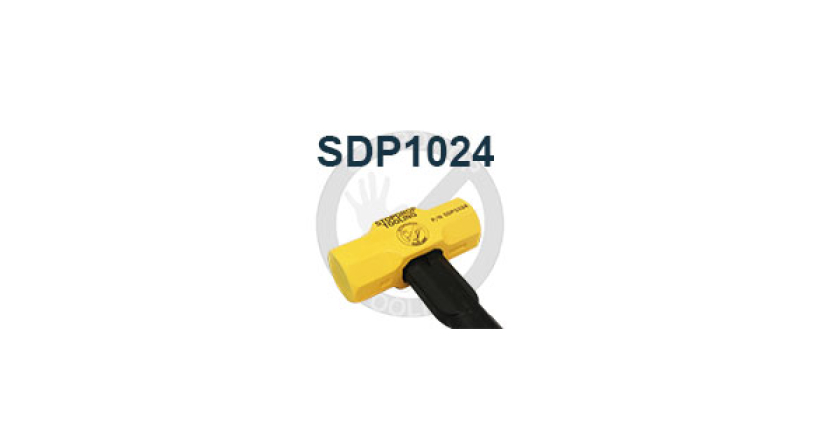 SDP1024 – Stopdrop Tooling Sledge Hammer 10LB 24″ for 'Working At Height'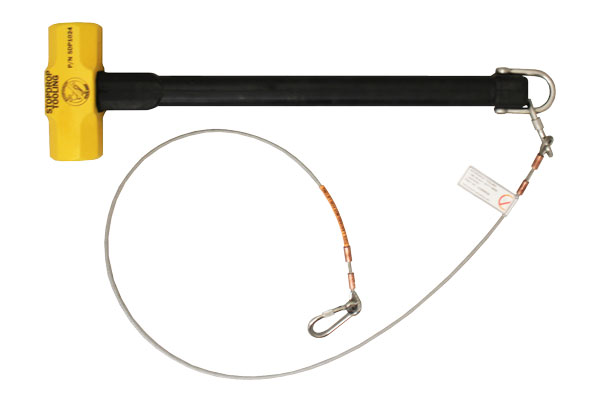 Stopdrop Tooling Sledge Hammers for 'Working At Height' are 100% Stopdrop, meaning we have never had a failure when used at height. The Stopdrop Tooling Hammer range is used in some of the toughest environments in the world and no Stopdrop Tooling Hammer head has ever become a dropped object. This is because all of our Hammers feature a steel core head lock system which prevents breaking during overstrikes and secures the head to the handle. We believe this makes our Hammers the best Hammers in the world for 'Working At Height'.
Furthermore our Hammers for 'Working At Height' feature permanent shackle attachment points allowing you to safely secure the Sledge style Hammer to a nearby fixed structure. The permanent attachment point on all Stopdrop Tooling Hammers are located at the bottom of the handle so that users can safely retain full functionality of the tool whilst 'Working At Height'. We recommend using Stopdrop Tooling Heavy Duty Wire Lanyards with Stopdrop Tooling Sledge Hammers, all of our lanyards come with maximum weight guidelines so that you can choose a suitable lanyard for your Tool when 'Working At Height'.
Another important safety feature of Stopdrop Tooling Hammers is the non-slip grip and textured handle which secures your grip whilst striking. This is important in wet or oily conditions as it helps to prevent accidental drops and miss strikes. The Flat head design also helps to prevent drops by letting the user safely rest the hammer independently on the ground without having to lean the Tool against another structure. If your target is 100% drop free use Stopdrop Tooling products.